The perfect balance between function and appearance
The perfect balance between function and appearance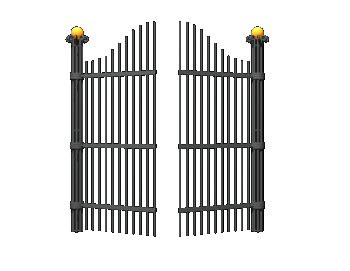 Metal gates can add a certain style and elegance to your home or property, and electronically operated gates add to the security, safety and convenience of your gate entry system.
At Autogate our professionals will be able to advise you on the most suitable type of automated metal gates to suit the access points available and to complement your home.
From simple, contemporary designs to more traditional or ornate metal gates, we can supply automated gates that will be stylish and practical.
Autogate supplies, fits, repairs and maintains metal automated gates in areas including West Sussex, Surrey, Hampshire and Berkshire. We have recently installed & maintained gates in Guildford, Esher, Cobham, Haslemere, Farnham, Weybridge, Sunningdale, Winchester, Chichester, Portsmouth and Southampton. 
We have experience in supplying and fitting automated gates to modern properties and new builds through to historic and listed buildings.
✔  Metal gates can be automated in several ways

✔ Metal gates are usually hung either on brick/stone piers or metal posts and can be hung on existing brickwork or posts

✔ Metal gates and galvanised posts can be supplied black primed or red oxide finished ready for painting

✔ They can be supplied zinc sprayed, powder coated or painted in any colour from the RAL colour range (www.ralcolor.com)
 
To see our full range you can download our brochure here.
CHECK OUT
SOME OF OUR
REVIEWS!
Devon Rd, Bordon GU35 0BB, United Kingdom

Many years of very responsive service from the Autogate team, from serving, safety and project upgrades. We have reviewed other suppliers from time to time but Autogate have always been competitive and quick to respond.

Realistic genuine advice for maintenance on electric gates in comparisons to other providers, easy to get in touch to arrange repairs, honest, trustworthy, friendly and helpful.